Graphic Design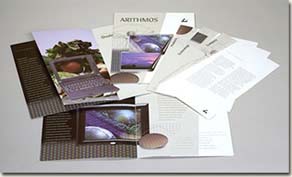 Need business cards, letterhead, data sheets, or a brochure describing your project or organization?  eBizServices can help you.  We have developed creative systems for new and growing companies—from startups to large public corporations. Let us help you to clearly describe what you do and for whom, and why you are different than others in your business.

We draw on the expertise of award-winning designers to help quickly, efficiently, and beautifully describe your project or company and its products or services.


We will be pleased to respond to your request for quote with a proposal that makes sense. We will get to work as soon as you say "go."  We work with economical land high-end printers who can bring our designs to fruition.
Books
We have been commissioned to do complete books. They are full 4-color, graphically and photographically rich designs, using extensive tables of contents, reference lists, and advanced features of Adobe inDesign Creative Suite products. Whether your publication is large or small, we can help you to achieve the most cost-effective design ready for print or online production. This particular book is in print as well as a complete version of the print design online at www.flatheadwatershed.org
Print Collateral
More and more professionals today are relying on their websites, the Internet and social media to present and maintain important information about their organizations. However, good print collateral remains a significant tool. Print collateral such as brochures, data sheets, corporate information sheets, and historical documents all help to communicate the purpose of your organization as well as a feeling about its members. Many people still like to—and some prefer to—hold in their hand the descriptions, photos, and graphics that help them to understand the companies with which they are conducting business. Printed materials also offer a "leave-behind" for potential customers of your product, service, or association membership. We develop beautiful, creative print collateral from unpretentious to exceptional. Whether you need a simple brochure, or an array of collateral to extend the reach of your website, we are here to help.
Newsletters
Newsletters—print or electronic—are a great way to communicate your message and maintain a dialogue. Newsletters can be used to announce new and exciting information about your company, your products, and your marketplace. They help to condition target markets making the sales process more effective and efficient. National, regional and local newsletter programs are available depending on your specific needs.
Direct Mail
We offer a wide range of direct mail campaigns—from simple direct mailers to comprehensive multimedia packages. Effective direct mail programs rely on a complement of marketing collateral and tools to help insure that your message is being targeted and received by the right audience. Ongoing audit programs are available to measure the effectiveness of your mail campaign.